www.marbleclash.cards goes online
Topics
Beta Phase
Updates
MarbleCards support MarbleClash!
It was quiet at MarbleClash and MarbleCardsInfo, a few days. The reason was quite simple, I have worked with high pressure on a new home for MarbeClash.
Not only once the question came up "Where can I find MarbleClash again?"
I could not leave this state. So ladies and gentlemen, from now on MarbleClash will be found at:
It is your home now to play with your MarbleCards! Of course, you will also find FAQs and some guides on how everything works. (And some things are still in the pipeline.)
Beta Phase
With the homepage for MarbleClash, the beta phase starts now. All bugs that were present in my beta milestone are done! ... Hey, I was as surprised as you.
Of course, the game is not perfect and many things are still to be done, some bugs/issues are still open. So you don't wonder, the development is of course not finished and the next milestone is already up.
Updates
But before I revel in the future, I dare a little look back. The last news is from version 0.10, so 4 weeks ago. But these 4 weeks had a lot to do. In the meantime, we are at version 0.16.
You can always find a complete overview here:
https://dev.quiqqer.com/marblecards/online-battle/-/blob/master/CHANGELOG
A lot of filters and adjustments of some MarbleClash Reqs were made ... AND ... If you love statistics, you should definitely try the new filters in MarbleLex or Deckbuilder. Or did you know that all Genesis cards are Gold cards? I just realized this recently. By the way, the first GIF card is: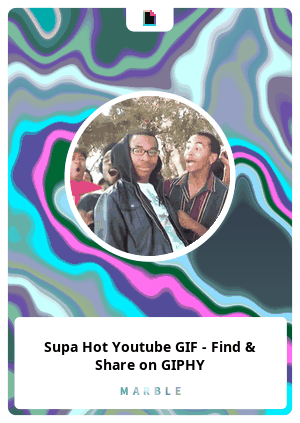 You can get a lot of stats and info from the MarbleLex. You love stats as much as I do? Then send me cool info!
MarbleCards support MarbleClash - further development
Yes, time is running. MarbleClash was started as a side project, Christmas 2020. I figured MarbleCards can't just be left to gather dust, they need to be played. The first version was a little shaky but worked. The highlight of the whole thing was of course the tournaments and the last two finals. Extremely exciting and close games were played in both finals.
Since the events were great fun for the community, Johan from MarbleCards approached me about two months ago and offered me support in the name of MarbleCards!
This support is of course a huge praise and I would like to say thank you.
A big thank you to Johan and Mattias who are co-financing MarbleClash for the future.
What does that mean exactly?
There is still a lot to do for MarbleClash and I am looking forward to creating a game that is fun for the community and that brings new players to the NFT area. Just to anticipate what is coming up in the next few months:
Community voting on features for MarbleCardsInfo & MarbleClash
More fluid gameplay
New board interface
Login/registrations with more ETH Wallets
Mobile Ready (MarbleClash in the Stores)
These are just a few that are worth mentioning.
Look forward to a good Marble year 2021 - Happy Marbling