MarbleClash v0.9 is here!
MarbleClash? You read correctly! We have found a name. MarbleCards Online Battle will now become MarbleClash.
The aim is to give MarbleCards a further added value and to do so with a flying start. The first MarbleClash tournament was successfully completed at the weekend! Due to the spectator mode, which I conjured up in one week, the finals were a blast! This has made me even more fired up and I want to make MarbleClash a big successful multiplayer NFT card game.
0.9
Yes, there is still a 0 in the version of MarbleClash. It will stay that way for a while. The reason for this is, I am not yet finished with the things that are to be included in the game.
The 0.9 contains some fixes which have appeared at the last tournament. Especially in the spectator mode, some things have been fixed. You can find a complete overview at the end of this post. I will briefly present the most important changes here.
New Requirement
Once we agreed to call the quests of the cards: requirements. Here I also had a good brainstorming session with MJ about new requirements. Since the update, there is now a first new requirement:
Contain Numbers
I.e. from today on a new requirement can appear where you have to have a number in the card title. Prepare your cards!
Marblelex Filter
Since the Deckmaster is missing some functionality, I have started to implement some filters in the Marblelex. This is the first step, when everything works, this functionality will also be migrated to the Deckmaster.
From now on you can filter in Marblelex by title rows and between different ranks. For example, between card ID, collection ID, and card level.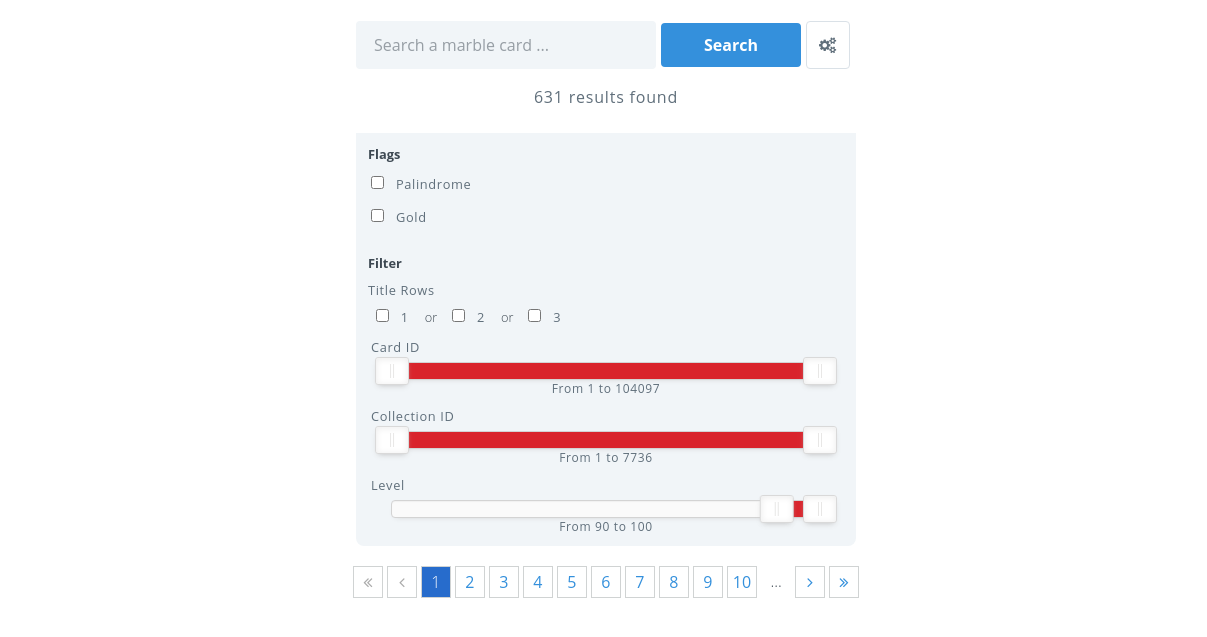 Further development
In the coming days/weeks, some complicated features and bugs have my full attention. Especially the draw has to be fixed. After that, the goal is to build up a league.
I hope you will bring a lot of fun with you.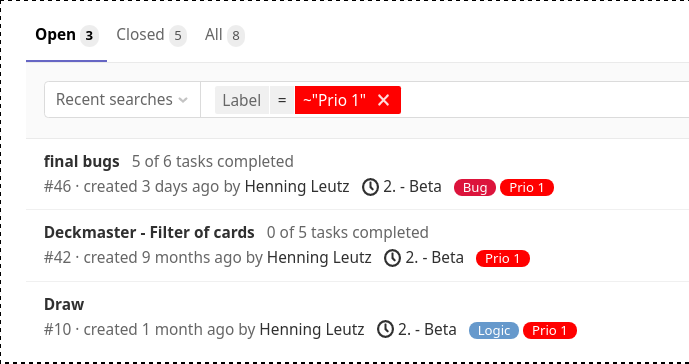 New news section
As you have already seen, I no longer write on cent.co. Basically, I was satisfied but there were severe problems with the mail authentication and I simply don't have time to wait here for 2 hours until I can finally log in.
Therefore there is now a new news section on Marble Cards Info. Here you will find news about MarbleClash, Marble Cards Info, and MarbleCards.
More about all that in the next update.
Happy Marbling

Complete Change